Becoming an 'artist' is so simple. Get out of bed, down to the art shop, get loads of gear, make some marks, and there you have it. BINGO!
Of course you could have called yourself a brain surgeon, an airline captain, a chess grand master, a computer programmer, a Michelin starred chef, a cabinet maker, a concert pianist, a lawyer or an infant teacher. Spot the difference with the latter disciplines. They can take years to develop and master, and in many cases the applicants fall by the wayside.
So art arrives in one bound, not only that, the idea is so seductive (an artist, wow!) the illusion takes root. And guess who supplies the nourishment for this little hot house plant? There is gold in them thar hills. The circling online art sites and paying exhibitions are legion, they will get your work seen everywhere, provide loads of collectors itching to get hold of your output.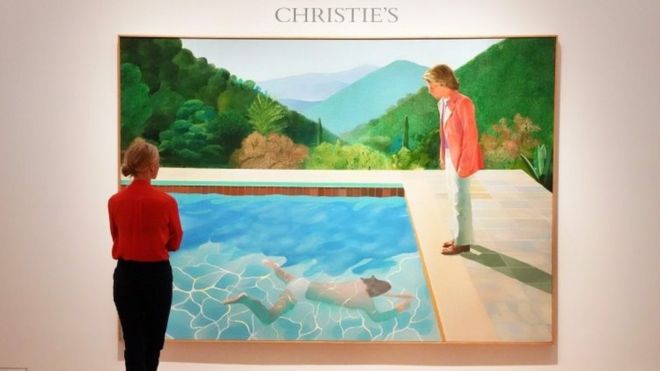 Believe that and you would believe anything.

Occasionally, of course, by dint of sheer numbers, the quality of work can rise to pedestrian, but that's about it. To provide some kind of contact from all this stuff, the trick would be to herd them all into some mega compound, set fire to the lot and create the biggest barbie in history. A bonfire of the vanities. Next week you could probably do the same.
It's one abiding virtue? It can be fun and therapeutic, of course. Quite right too.
I used to take adult art classes for many years and thoroughly enjoyed it.…AND, so did my students! We still keep in touch.
The lure of 'artspeak' or 'art bollocks' is irresistible, the pretentious and obfuscation of the words generally being in an inverse relationship to the threadbare quality of the image.
Let's finish with a little gem I spotted the other day:
'Her critical eye casts outwards as well, challenging contemporary mores and identity politics through the medium of the 'old masters.' She examines 'otherness', intimacy and indeed masculinity via the tropes of the Elizabethan court; a metaphor for our own times.'
Love it.